Hey Readers,
In a peanut shell, my interests are cycling, travel, reading, playing guitar and writing books that thrill, entertain and inform. The following is my official biography.
Author Robert (Bob) Downes has been inspiring readers to pursue their dreams of travel and adventure for more than two decades.
A resident of Traverse City, Michigan, Downes, 68, is the author of three nonfiction books: "Planet Backpacker" (2008)," Biking Northern Michigan" (2014), and "I Promised You Adventure" (formerly, "Travels With My Wife," 2015). His novel, "Windigo Moon," was published by Blank Slate Press in September, 2017. In the summer of 2018 he published the thriller, "Bicycle Hobo" through his own imprint, The Wandering Press. His latest book is "Sandy Bottom," a satire on hard-boiled detective fiction and the New Age, set in Traverse City.
A native of Grand Rapids, Michigan, Downes earned a B.A. in journalism from Wayne State University in Detroit in 1976. Thereafter, he worked as a reporter and editor at newspapers in metro Detroit, with a stint in hospital public relations in the 1980s.
In 1991, Downes and his friend, George Foster, launched the alternative newsweekly, "Northern Express Weekly" in Traverse City.
Although the first rough issues were created in his kitchen on a primitive 30-meg Mac Plus computer, the publication was an instant hit with readers and went on to become northern Michigan's largest weekly newspaper with a readership of more than 75,000 covering a radius of more than 150 miles of the region.
Downes served as editor and co-publisher of the newsweekly for 22 years until its sale in December, 2013. Under his leadership, the publication earned numerous Michigan Press Association awards, including the highest honor for "General Excellence."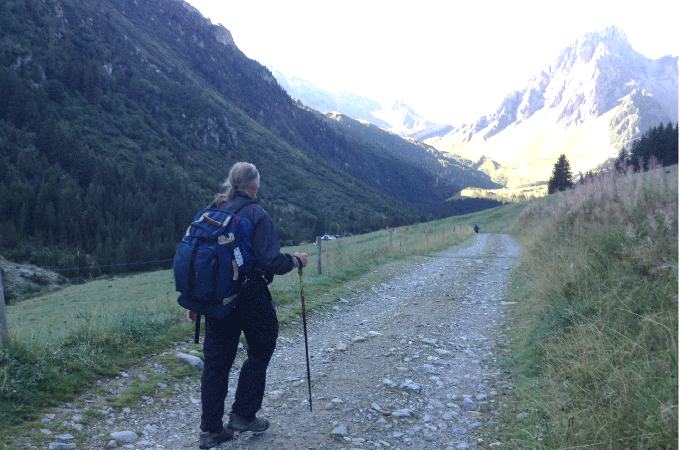 Concurrently, Downes indulged his passion for world travel, mostly as a backpacker and cyclist, using local transportation, hostels, campsites and guest houses. He has visited more than 70 countries with destinations ranging from the supercities of the Third World to the heart of the American wilderness. In 2011, he and his wife, Jeannette Wildman, spent seven months backpacking around the world, resulting in their memoir, "I Promised You Adventure" (formerly "Travels With My Wife").
Downes is also an ardent cyclist and his guidebook, "Biking Northern Michigan," is a regional best seller. Downes has cycled in Australia, Vietnam, India, Sri Lanka, South Africa, Peru, Mexico, Nicaragua, England, Ireland and across continental Europe in addition to routes around the U.S. In the summer of 2016, he cycled more than 2,700 miles over the Rockies and across the Great Plains from Seattle to his home in Michigan. In summer, 2019, Downes completed a bike ride across the North American continent, cycling to the northern tip of Newfoundland.
In September, 2014, he was awarded first place in an international writing contest for the Grand Rapids ArtPrize, sponsored by the Great Lakes Commonwealth of Letters and the Cascade Writers Group. His winning entry, "The Raid," is from his historical novel of the Ojibwe Indians, "Windigo Moon." In 2018, the book was awarded a Gold Medal for Best Regional Fiction, Great Lakes by Independent Publisher magazine.
He and his wife Jeannette have two adult children and seven grandchildren. The couple make their winter home in Mexico and Central America.