Satire, the New Age and hard-boiled detective novels collide in my new mystery: SANDY BOTTOM. Just back from

Guate

mala after three years of tending bar on Lake Atitlan, part-time shaman and New Age dick Natty Dredd Bumpo returns to Traverse City, Michigan, where he finds himself plunged head-first into solving the murder o

f millio

naire eco-warrior Timothy Bottom.
Complicating matters, a Russian femme fatale, a crystal skull, an

d

a grumpy gator

a

dd to the mayhem that could get Bumpo killed, or worse.


CLICK ON THE PHOTO TO ORDER



Thanks for stopping by. This

site

offers a bit about my books and what's up, including:
- My new novel, The Wolf and The Willow - the first book in the Ojibwe Saga
- Bicycle Hobo
- Windigo Moon
- Planet Backpacker
- Biking Northern Michigan
- I Promised You Adventure
Check out my facebook page for the latest news

and

musings on the writing life.
My award winning novel of the Ojibwe - set 400 years ago.

- 1st Prize 2014 Grand Rapids ArtPrize for the first chapter
- Gold medal: Best Regional Fiction, Great Lakes, from Independent Publisher magazine
- Honorable Mention: Best Fiction, from Foreword Review
Books of High & Low Adventure...
The Wolf and The Willow: A clash of cultures between Native peoples and Spanish conquistadors set among the tribes of the Mississippi River Valley in 1528 - a prequel to Windigo Moon.

NEW: Biking Northern Michigan: Fourth Edition
Supercharged and updated for 2023 with 120 color maps and photos along with 40 routes and more than 1,400 miles of safe cycling in northern Lower Michigan.
I've ridden and researched every route in the book, curating those which are safe for cyclists from toddlers to experienced bike tourers. Including my Great Northern Loop route of 480 miles! Availailable at bookstores & bike shops, or click on the pic to order from amazon.
AT RIGHT: a YouTube about my thriller BICYCLE HOBO.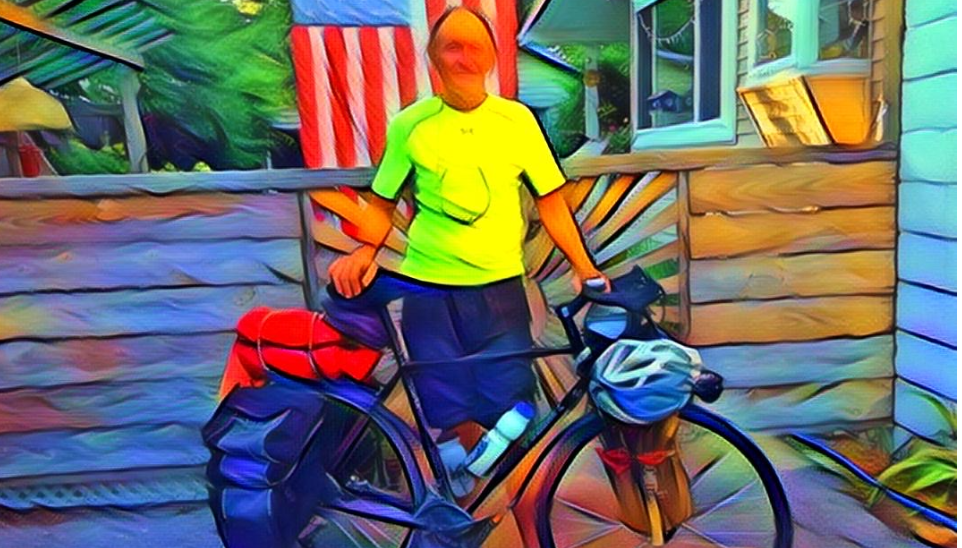 Coming Soon: RAW DEAL: The Indians of the Great Lakes
and the Theft of Native Lands